Online only
On sale!
-£6.00
 
Intimate Instructions
VAT excluded
Delivered within 5 days from date of Dispatch
DRM protected EPUB product. Permanent ownership of EPUB Download copy to view on devices registered to purchaser (Licence).  No VAT if purchased in the UK. Available immediately after purchase for download via the Able Limited Editions Customer's Account page. See DRM v No DRM page of this website via the main horizontal menu by hovering over the Home button for details of the EPUB Format, how to order copies, and download purchased copies, etc. 
A young woman and her children are impoverished and marginalised by her powerful family to mind-bending breaking point. There appears to be no conspicuous reasons for their ostracism, other than her total refusal to comply with what her family say is their reasonable wishes, according to all relevant public authorities. Those public bodies then also marginalise her, as her powerful husband, who raped and assaulted her, attempts to gain sole custody of the children.
Set in Scotland, Intimate Instructions tells the frightening story of her struggle to break free from impoverishment and resulting public body marginalisation, as she eventually finds the only qualified person willing to help her. They uncover admissible evidence of maladministration, deceit, extortion, assaults and rapes, as well as possible murder.
No customer reviews for the moment.
2 other products in the same category: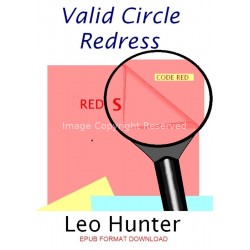 Online only
On sale!
-£6.00
Online only
On sale!
-£6.00